Info
VEGAS HAIR COLOR utilizes the most premium and safest hair products in order to keep your hair healthy and get the best results of coloration. Safe coloration is our standard goal, we take extra steps to ensure clients hair stay healthy throughout and after the chemical services. Here are some extra steps we take as part of safer coloration AT NO EXTRA CHARGE for clients:
Adding Olaplex Bond Multiplier (#1) to the lighteners (and some colors) to repair and strengthen damaged hair, and when needed, followed by Bond Perfector (#2), followed by Olaplex Shampoo & Conditioner (4&5); together these products repair, strengthen and revive damaged hair while it gets processed.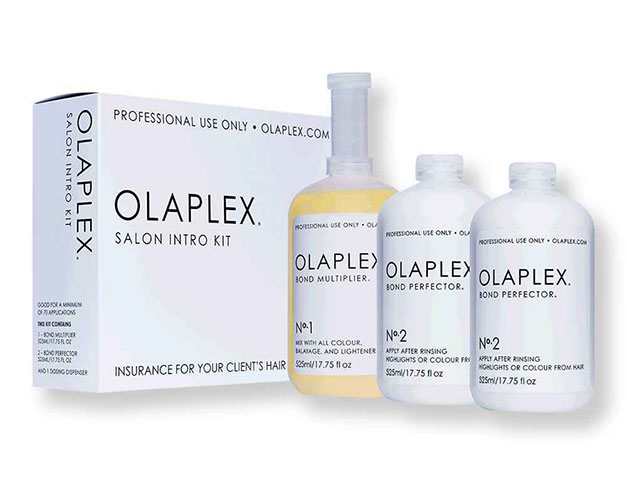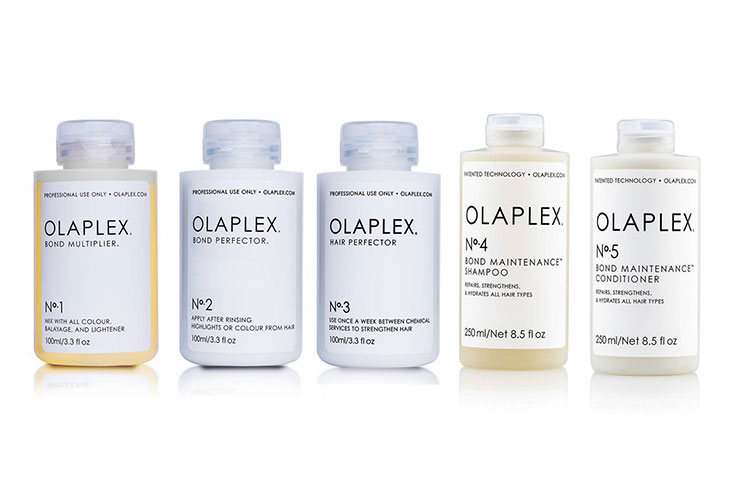 When the highlights and hair color are altered due to hard water residues, we use a 3-step Metal Detox line to remove it; first we apply a pre-treatment mist to open hair cuticles before the service, then after rinsing the color, we use Metal Detox shampoo to gently remove the residues, to be finished with either a care conditioner or a mask treatment, this seals the cuticles and prevents residues entering the cuticle layers.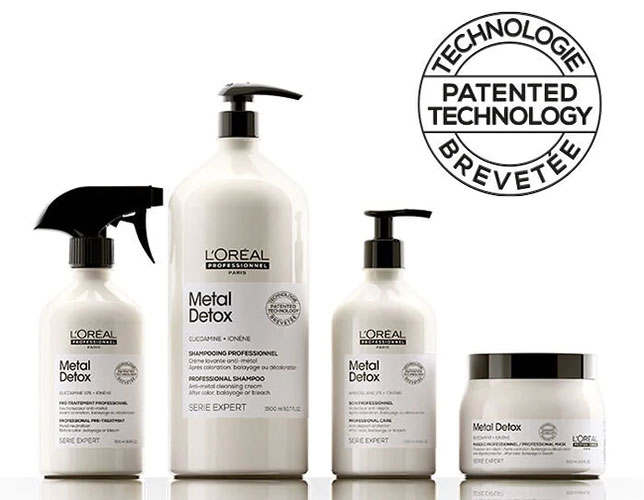 For the same above problem of hard water residues, Malibu crystals can be used to remove them. Malibu is a VEGAN product, absolutely harmless for the hair, there is a wide range of products for different purposes including Color Removing, and Color Correction, both processes can be achieved damage-free since there are no chemicals involved in the processes.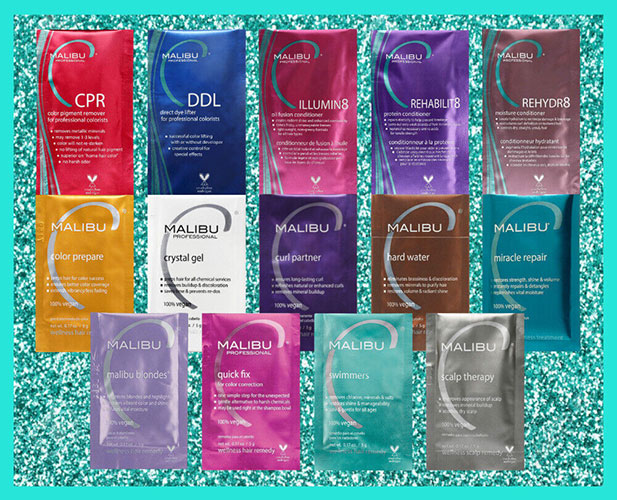 Here are some of the main hair products we use:
L'Oréal Professionnel: Premium Color Line.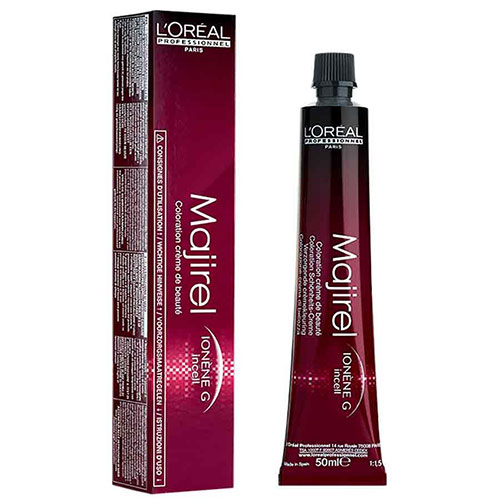 L'Oreal- Majirel Permanent Cream Hair Color, the most widely used color line internationally, premium quality, long lasting and full grey coverage.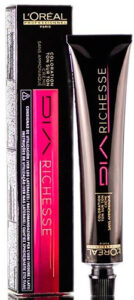 L'oreal Dia Richesse Demi-Permanent Cream Color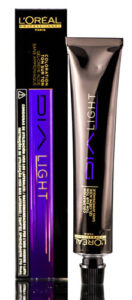 L'Oreal Dia Light Demi-Permanent Cream Color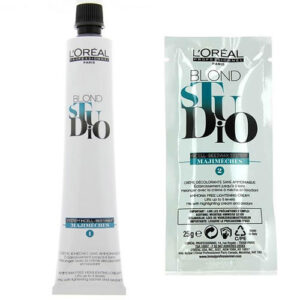 L'Orea l- Studio Blond Ammonia-Free Lightener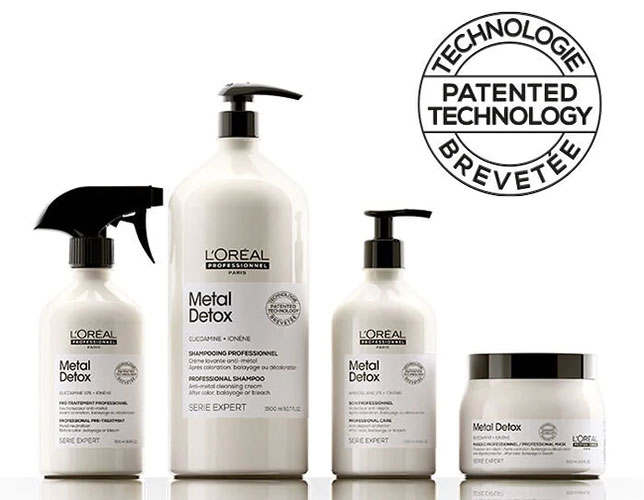 L'Oreal – Metal Detox Line

L'Oreal – Serie Expert line, premium hair care products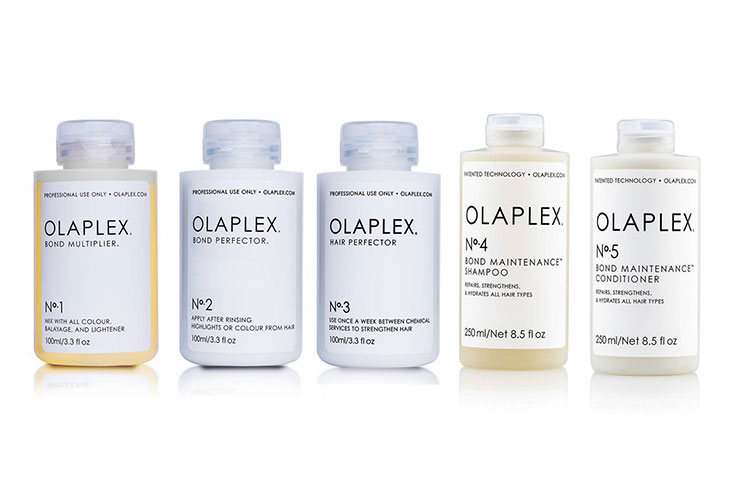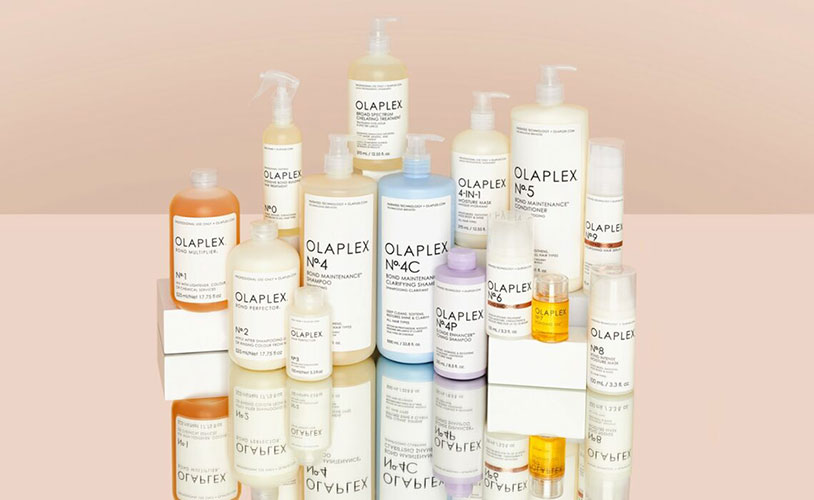 Olaplex – Full Products Line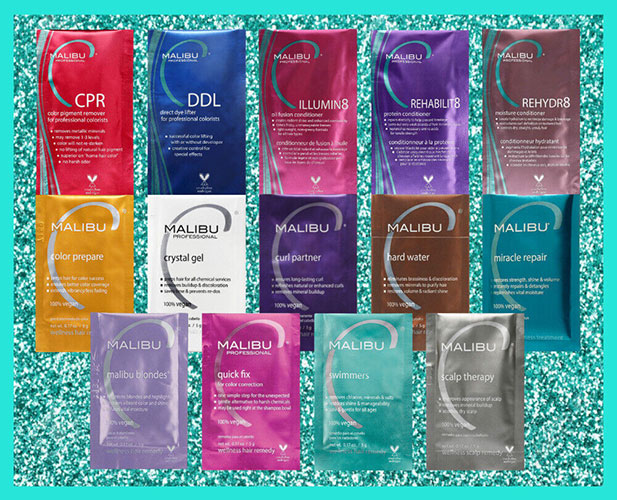 Malibu Vegan-Products Line
WATER ISSUES IN LAS VEGAS
Las Vegas has the 2nd hardest water in the nation, high magnesium concentration changes the color of your hair and extensions dramatically, blonde highlights turn brassy, and brunette and red colors become muddy, dimmed and less vibrant.
Typically, the water supply in Las Vegas has about 550 particles per million (PPM), which is extremely high. In order to condition the water to be more suitable for your hair and skin, installing a water softener would be the first step, in addition to that, it's highly recommended to install filtered shower head for hard water, these 2 steps together lower the hard residue to around 50 PPM, you will notice the difference in body wash and shampoo lathering, and your color hue will be preserved.
THE EFFECT OF HOT TOOLS ON HAIR
Hot tools (Flat & Curling irons) have a very damaging effect on both your hair and the extensions. Ignition temperature of human hair is 451F°, while hot tools can reach 450F°, this places the hair under tremendous strain, particularly if it's been chemically treated. The ideal methods to dry and style your hair would be: rough dry the extensions with a blow dryer (without using any tools), or air dry (without a blow dryer or any tools). Use ceramic round brush to smooth and style the top of your hair. If you desire more curls in extensions than its natural wave, you can use HOT ROLLERS, these are by far safer than using hot tools. Airwrap blowdryer by Dyson probably is the safest on the market, with its ionic and vortex effects, it dries and styles both your hair and extensions without pulling or damaging.


"Paul Juma is the crème de la crème of hair stylists: professional, on time, knowledgeable and… amazing hair results. … I now have long, healthy hair that I adore. Thanks Paul!"